IPTV (IP-based Digital CATV)
Panay Broadband's Proprietary IPTV Technology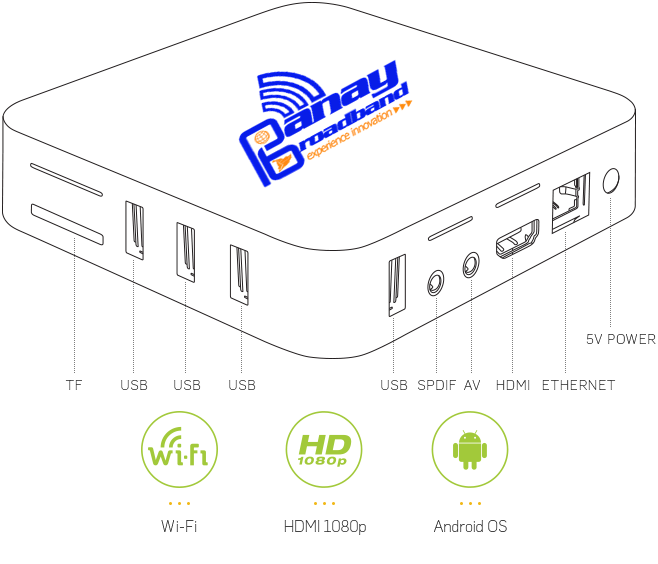 HD Box with an Android Twist
Panay Broadband's IPTV (Internet Protocol TV) is Buenavista CATV Inc.'s homegrown, all Ilonggo technical innovative contribution to the country's advancing cable tv industry. Probably the first to offer digital cable television over a computer network infrastructure instead of the conventional analog coaxial cables.
This innovation now allow Panay Broadband's subscribers to watch their favorite TV channels in a totally different platform at digital and HD quality anytime, anywhere.
While others are just starting to put up their system, Panay Broadband's Proprietary IPTV technology has opened the posibilities of transmitting crystal crisp video on multi media plaform using wireless radiolinks over long distances rather than transporting signal over a fiber optic cable.
IPTV has broken geographical boundaries in delivering cable TV programs via Over the Top (OTT) using the internet's IP addressing system in contrast to direct to home (DTH) systems available in the market right now. Afterall, obtaning an internet connection is way faster than having someone to setup and align a dish antenna.
Panay Broadband IPTV is a closed managed network and differs with free internet TV in terms of control in quality of service, bandwidth allocation, contention ratio and security.
That is why you need to experience pure Ilonggo innovation with us.